Just Playing.
So yesterday I broke down what I believe is the best top 10 best voices in rap music. Many things were taken into consideration including vocal range, style, and the originality they use in their voice. Simply having an amazing voice didn't mean they mad the list. Now today I attempted (and I do say attempted because I'm sure there is a few talented people I left out) to break down the best voices in music in general. I couldn't stick with just top 10 because music is such a wide category. I'm going to apologize now to all the die-hard Opera fans, because I'm not a huge fan so I left all the popular Opera singers out(I know, you're shocked). That may bring my readers down from like 6 to 5, but oh well. lol. I'm pretty new to listening to country music too, so unfortunately there isn't anyone from that genre either. But regardless, check out the list, and let me know if I forgot someone you consider the best or if you think I'm way off on one of my opinions.
::Keep in mind this is of all time, not just current stars::
and sorry T-Pain was 21st, just missed the cut....lol
20. Bono (U2)
The guy goes by one name. he's gotta be good. Nah, really though, Bono has got an incredible unique voice and he often sings for a cause too.
19. Serj Tankian (System of a Down)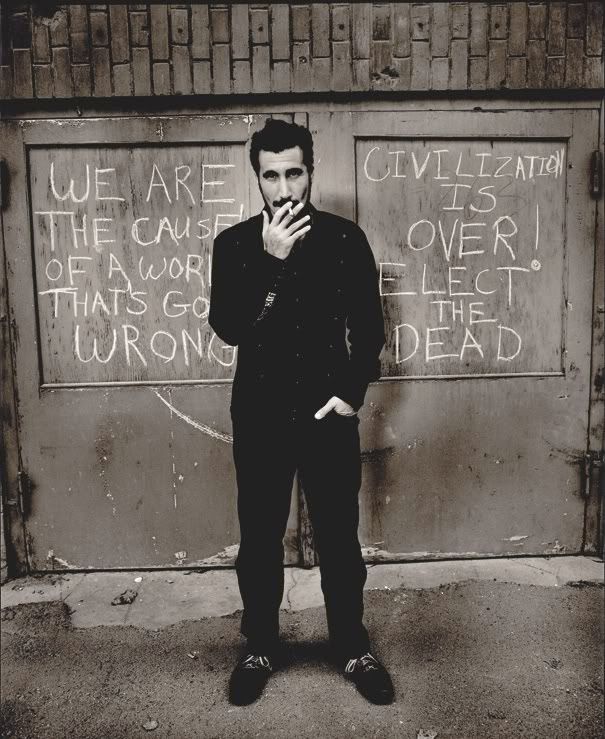 Most people will disagree with this one, but I am not limiting this list to the typical singers. Serj has a crazy range and is one of the best "screamers" along with packing the ability to sing normally as good as anyone. I can't imagine how much screaming like that would kill your vocal chords, but he's been doing it for years and is the best of the best in his style of music.
18. Bob Marley
While he clearly does not have the best voice in the world, it is unique and very recognizable. His voice also represents a whole movement and nation which even the best can't say of their voice.
17. Eric Burdon ( The Animals)
If you were to see this guy walking down the street, you would never expect this little man to have such a booming, bluesy voice. But he does, and it's one of the best in the biz. You probably know him best from the best version (in my opinion) of The House of the Rising Sun.
16. John Foggerty (Creedence Clearwater Revival)
He isn't going to bless an R&B track any time soon, but his voice is incredible. It is one of the most distinct there is and I've seen him live and he is just as good in person.
15. Shakira
You Can't go wrong with those hips. Or that Accent. Or that voice. Not only can she sing in two different languages, she does it very well.
14. Ray Charles
He is another artist like Bob Marley who may not have THE BEST voice, but it's unique sound and style is what make their voice so incredible.
13. Aretha Franklin
Her voice defines soul. Enough said.
12. Kurt Cobain (Nirvana)
He and his voice alone started an entire movement. While hardcore grunge fans will say Gavin Rossdale (Bush) should have made this list over him, Kurt's style of singing makes up for any lack of a voice he has (not much)
11. Elvis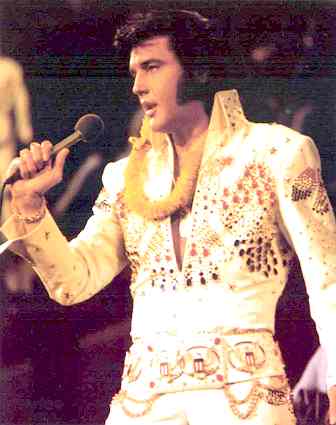 Although Elvis may have stole much of his style from black artists, it is hard to deny his amazing voice, and the style he had whether or not it is originally his... One line from him had any girl willing to do whatever, and that's a voice that any guy I know would pray to have.
10. Little Richard
He along with Chuck Berry were probably the two biggest artists in creating what we now know as Rock and Roll. He also happens to be one of probably the top 5 musical performers ever.
9. Mariah Carey
She may be annoying as hell but she hits notes like nothing I've ever heard.
8. B.B. King
If Aretha's voice defines soul, then B.B. King's voice defines Blues. You truly feel every word the man speaks, and at 130 or wuteva age he is now, he is still out singing these young dudes.
7. Whitney Houston
Ok so she's a crackhead. If crack could make everyone sing like that, we'd be in trouble. (at least I would be)
6. Robert Plant (Led Zeppelin)
He was lead singer of one of the most popular bands of all time and his scream is infamous.
5. Steven Tyler (Aerosmith)
For anyone that has heard Steven Tyler before his vocals gave out they are truly lucky. This dude has a very unique singing style that can't really be matched by anyone. It may be hard for people to accept he has one of the best voices ever, but if you take a close listen to his music, you'll see what I mean.
4. Justin Timberlake
I'm sorry for those who hate JT that he is this high on the list. But the guy can flat out sing! Even back when he was N Sync he out-shined his band-mates by miles. Some may say he sounds like a chick but I don't care if it sounds like a girl or dude singing it, it sounds amazing.
See Him live
3. Freddie Mercury (Queen)
I know a lot of people who hate on Queen. But, Freddie Mercury has probably the best range of a male singer you will ever find. To top it all he never had any vocal training in his life.
Freddie Live
2. Michael Jackson
Sorry Michael fans but he isn't number 1. (Josh I know your probably pissed). But Mike is obviously one of the best singers ever, when he was black and now that he's white.
Watch him
1. Christina Aguilera
I've honestly never heard anything close to her talent when I hear her sing. She has a four Octave range (better than Mercury's incredible 3) and it really does give me chills when I hear her hitting certain notes. It's crazy that talent comes from a tiny white girl. Celine Dion has praised her as the greatest vocalist in the world and Axl Rose agreed she was one of the greatest of our time. If you appreciate a good voice, watch a live performance of Christina's please. lol. Plus she's hot.
WATCH HER LIVE
Runners up: James Brown, Gavin Rossdale, Celine Dion
So no rappers made the list. sorry. haha. not even close honestly...